Download our new app, iOCBC (Refreshed)
What is new
We have upgraded our iOCBC trading platform to improve navigation and enhance certain functions. Here are some of the new features: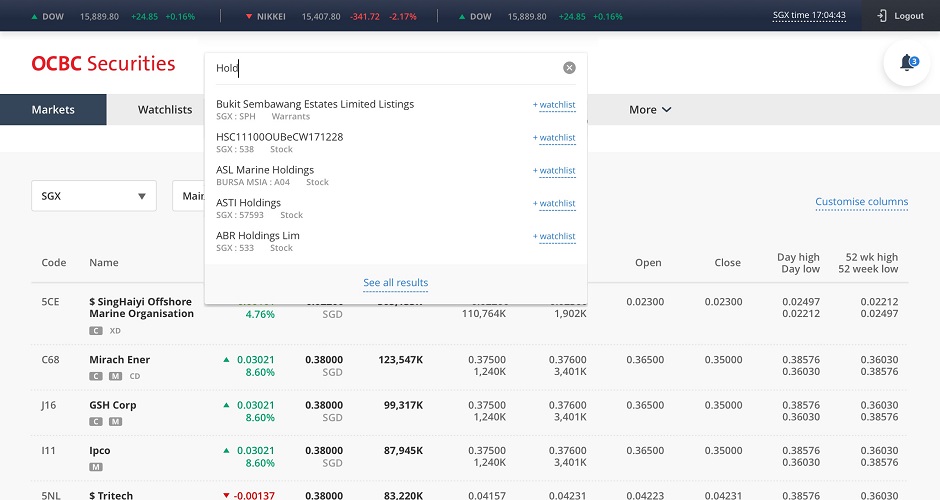 Place your trade quickly with auto check
Suggested results in search bar when typing name or code of stocks to find stocks quickly
Auto-checks to ensure your order is within the valid lot size and price range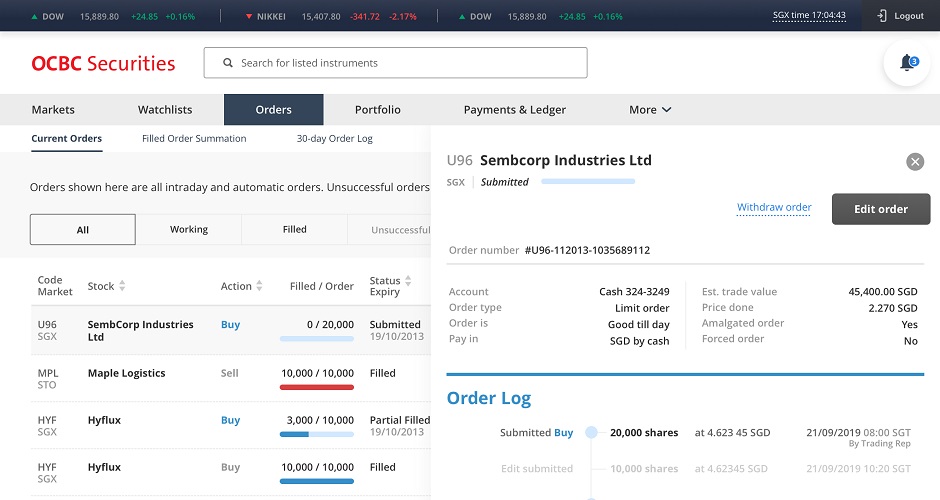 Clearer order review
Easily distinguish between buy and sell orders with intuitive color coding
See exactly how each order is filled and at what time with a fully detailed order log
Filter orders by status (active, filled and unsuccessful) for easier tracking
View past orders up to 30 days back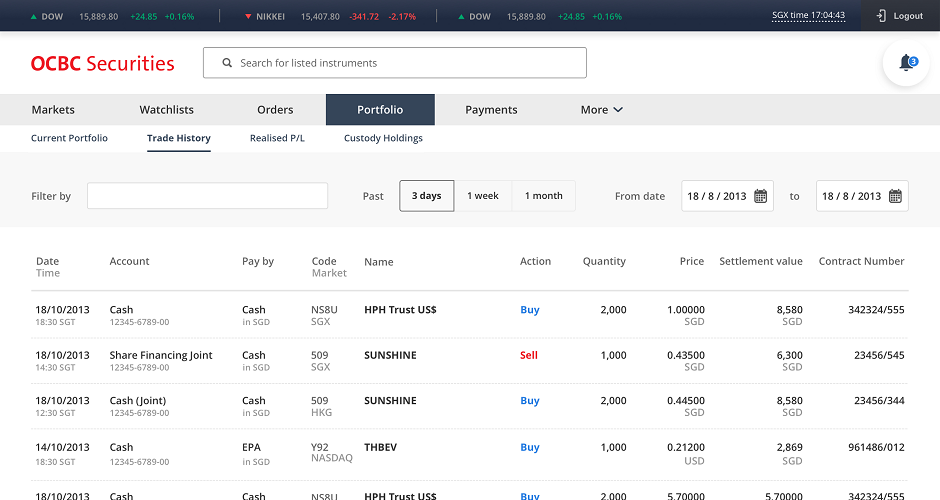 Easy monitoring of your portfolio
Monitor your portfolio in real time
View all trades you have ever performed on our platform in your trade history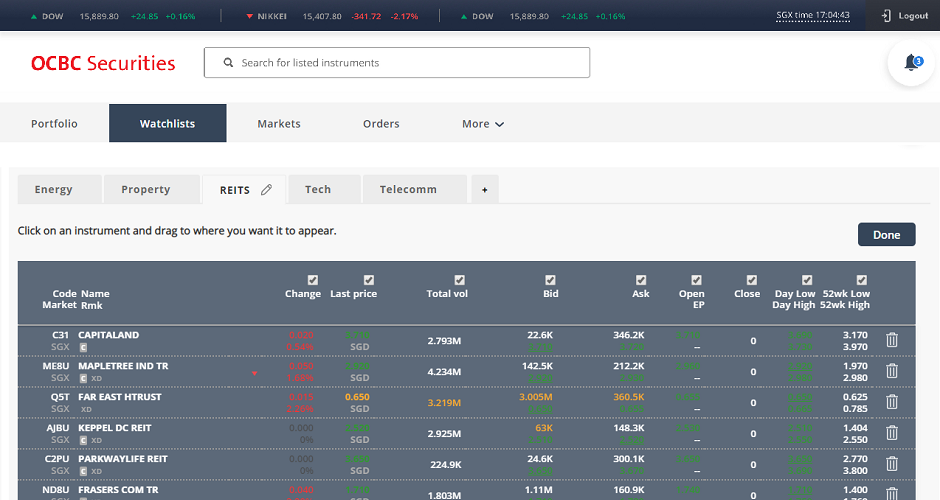 Organise your watchlists to your preference
Customise your view with collapsible columns
Re-order easily with just a drag-and-drop
Quickly add from multiple points including the search results and order ticket
Webinar
Learn how to navigate our new platform
Date: 14 September 2021
Time: 6pm - 7pm
Important things to note
You will not be able to log into the old app anymore after you have been switched over to the new platform. Please download our new app, called 'iOCBC (Refreshed)':
On an Android device
On an Apple device
For trading via internet, there is no change to the platform link and you can login as per usual.
Login here
If you had pending orders during the switch, they would have been cancelled. You may place your trades again via the new platform.
Equip yourself with a user guide
If you have a share financing account, please note that share financing features are not available on OCBC Online and Digital Banking. To access your share financing account, please log in to our iOCBC trading platform.
Reactivate inactive accounts
If you have not used your trading account recently, your account would be deactivated for security purposes.
To reactivate your account, complete and mail this form to us.